Your Guide To The Hybrid Workplace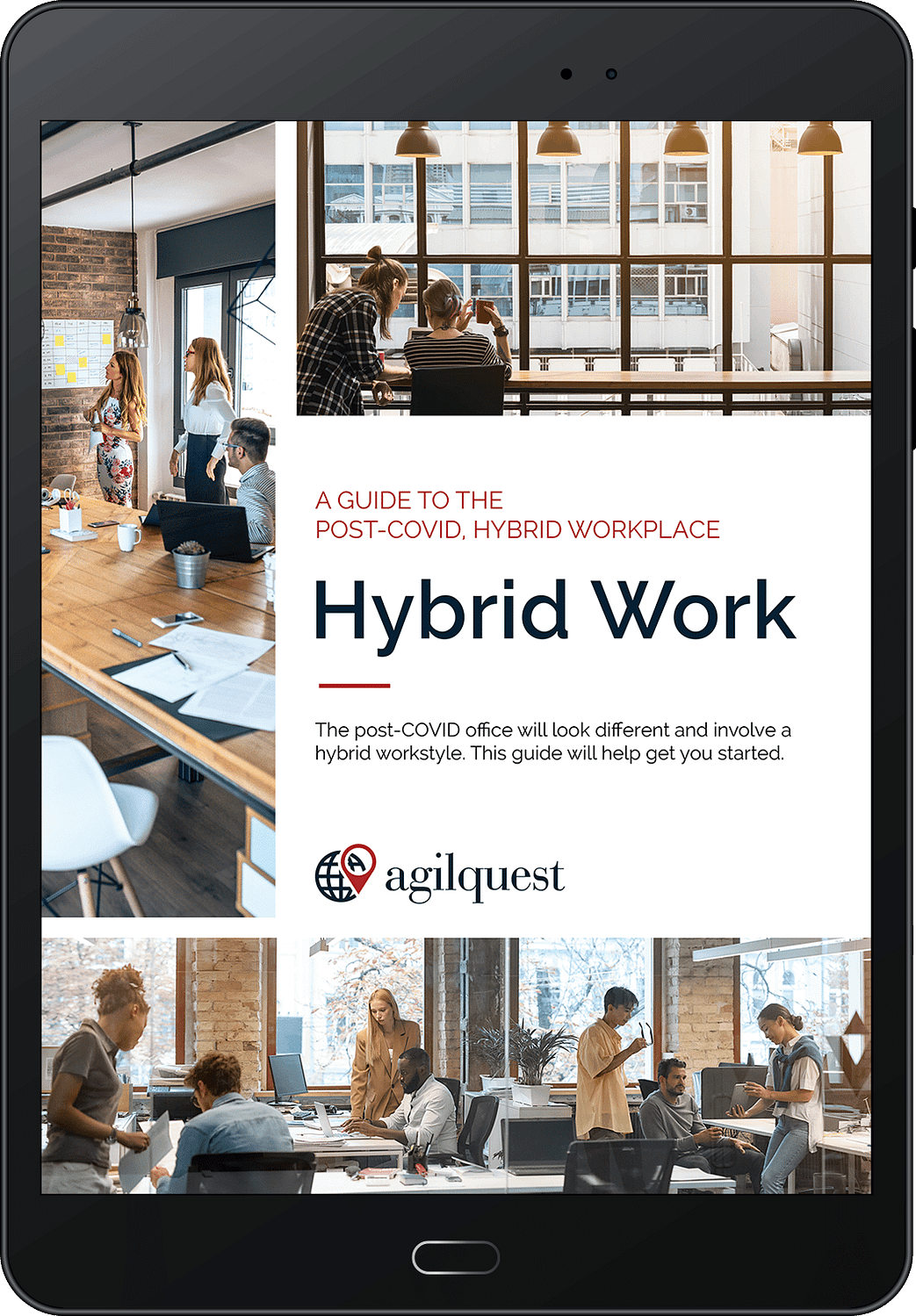 Learn more about what the future office will look like and how you can plan and create an efficient, productive hybrid workplace.
The Hybrid Workplace: Industry's Latest Buzzword
A hybrid workplace is a flexible workplace practice that empowers employees to work where and when they want, usually by balancing their time between office work and remote work.
It's your job to understand it and implement a hybrid workplace that works. Download the guide to learn more.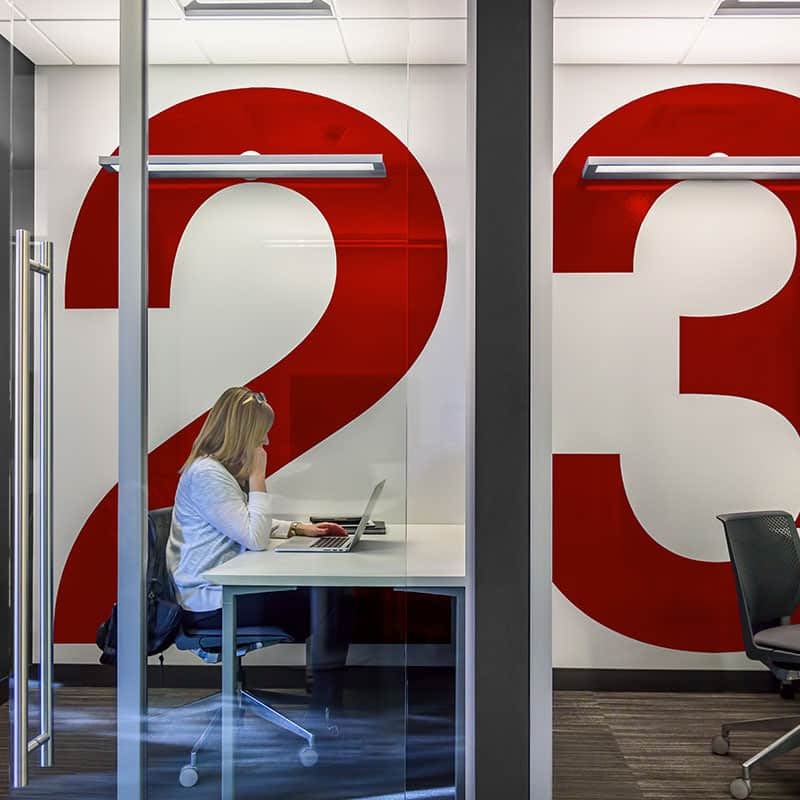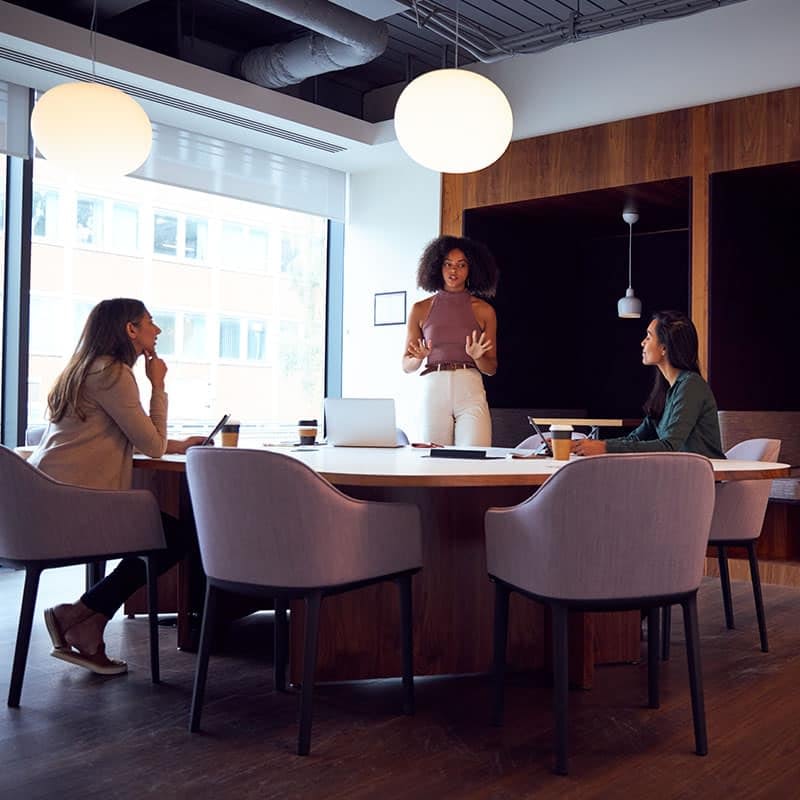 A Mix of Pre-COVID Office Trends & Each Modern Worker
The Hybrid Workplace incorporates parts of each pre-COVID office trend to create a flexible, balanced workplace that works for everyone.
Pre-COVID this office was split into four workstyles: traditional, remote-friendly, remote-first, and fully remote. Four modern workers were also created: the Workplace Warrior, Dynamic Nomad, Mobile Maven, and Master of the House. When many were forced to work remotely, a new workstyle needed to be created.
Why You Need to Create a Flexible, Hybrid Workplace

Benefits to Managing a Hybrid Workplace
The Hybrid Workplace can save an organization millions in real estate costs, promotes employee satisfaction and well-being, and increases productivity and employee retention.
Learn more about these benefits when you download the guide to the post-COVID, hybrid workplace.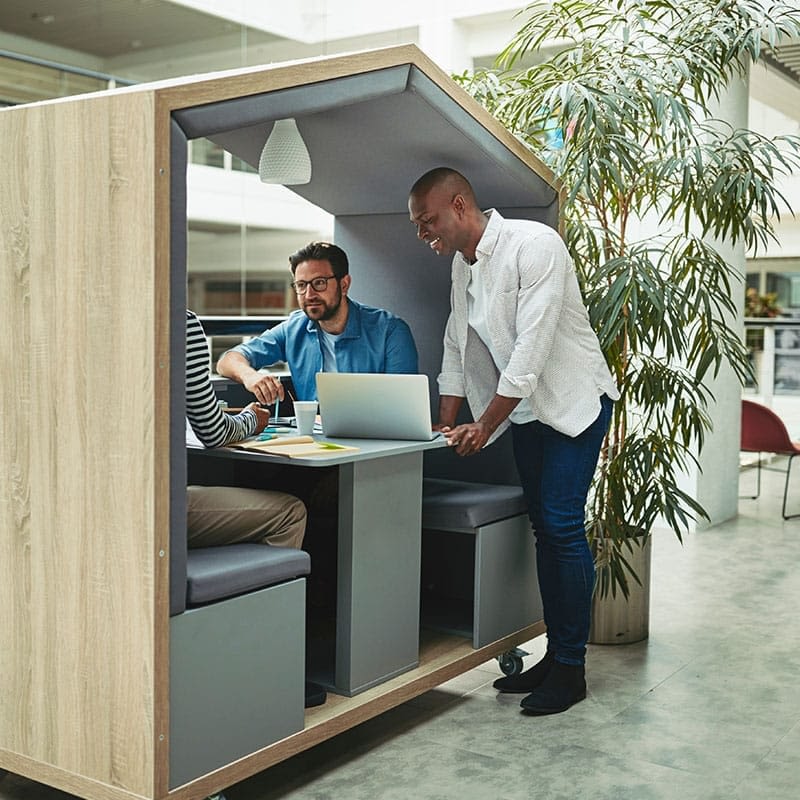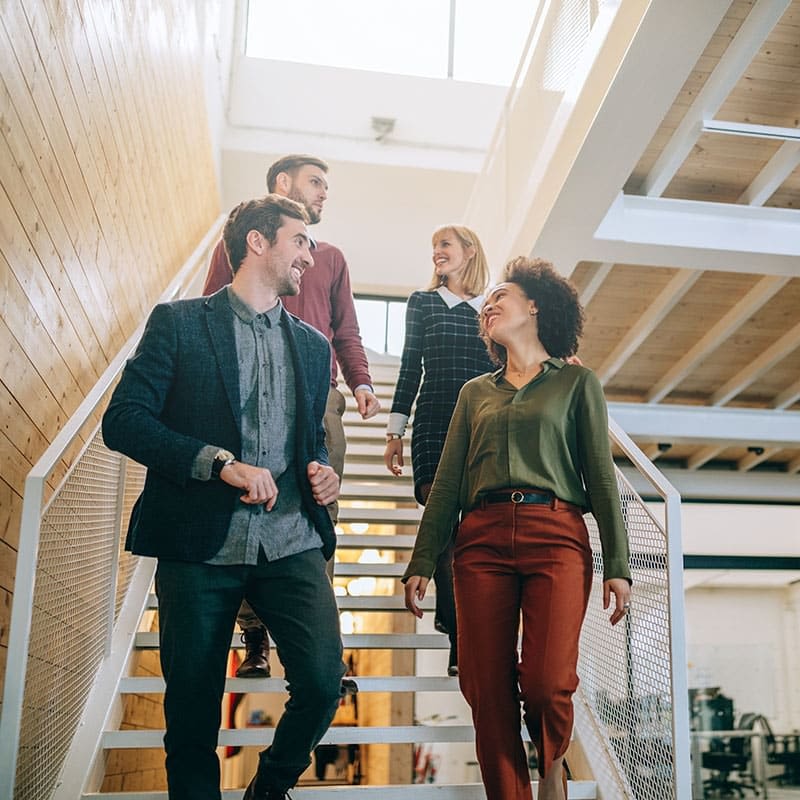 How to Implement & Support Your Hybrid Workplace
Creating your hybrid workplace starts with discussing the different kinds of models and strategies to follow.
Then you need to ensure you are supporting your hybrid workplace by focusing on the workforce and culture, the necessary technology needed, and the right office space.
Finally, make sure you've researched the right workplace management software and understand what goes into the implementation process and the best practices to follow.
Looking for more tools to help create your hybrid workplace?​
Here's some additional information related to managing your workplace: