Whether you have a handful of stores or tens of thousands, real estate transaction management is crucial for every large retail business. Every year, you may need to explore and select new sites, terminate or renew leases, relocate current sites, and close or consolidate stores.
While each transaction type is a distinct process, they're all part of the store life cycle, and your decisions are often based on the same kinds of analysis, datasets, and models. You look at maps, explore location analytics, evaluate and compare opportunities, build site models and sales forecasts, and investigate your lease portfolio.
That's why you need one tool for managing all your real estate transactions.
Tango Transactions is a real estate transaction management software solution that was purpose-built for retailers and corporations like you. It equips your organization to manage every type of transaction, fully integrates with the rest of your IWMS software suite, and gives visibility to every stakeholder who plays a role in the transaction.
Accurately predict the impact of every transaction
Real estate is one of your largest operating expenses. It's also an area where it's easy to overspend. You can easily waste hundreds of thousands—or even millions—of dollars annually on poor real estate transactions. Not to mention, every decision to start, terminate, or renew a lease comes with hard costs (like renovations or lost revenue) and an opportunity cost as well (because you can't pursue every real estate opportunity at once).
You need to identify the best real estate opportunities so that you can prioritize them accordingly, focusing your budget on the efforts that will yield the best returns.
Unfortunately, most retailers aren't equipped to accurately compare sites and build reliable sales forecasts. They create models that don't incorporate all of the site criteria that impact performance, which increases the margin of error on their projections.
With Tango Transactions, that doesn't have to be the case for you. Other real estate transaction management software can use artificial intelligence and machine learning, but we apply our algorithms to more variables, so you account for the impact of site visibility and accessibility, omnichannel retail implications, cannibalization, demographic data, traffic patterns, and more. You can even zero-in on sales forecasts for individual departments, like we did in our work with Caleres (Famous Footwear). See how it worked for them in our Caleres case study.
This enables you to conduct more realistic scenario development. If you close that location, how will it affect online sales and your other nearby stores? If two stores serve overlapping trade areas, how would consolidating them impact your overall sales? Could the new location facilitate deliveries to customers from both original stores? What percentage of sales will competitors snatch up? By combining advanced site selection tools with lease, performance, and transaction data, Tango Transactions helps you see how each transaction would affect your entire portfolio.
Better estimates mean more reliable budgets, too. Construction costs can often derail plans to move forward with a site. Tango Transactions helps you use a project's scope, prototype, and geography to estimate the costs of a site and link them to your analyses, so you can see whether an investment will pay off. Over time, you can also analyze projected and actual costs to fine tune your estimates.
When you can accurately forecast a site's performance, its effect on your other locations, and its contribution to your location strategy, you get a much better idea of what investments you can afford to make and what their long-term impact will be.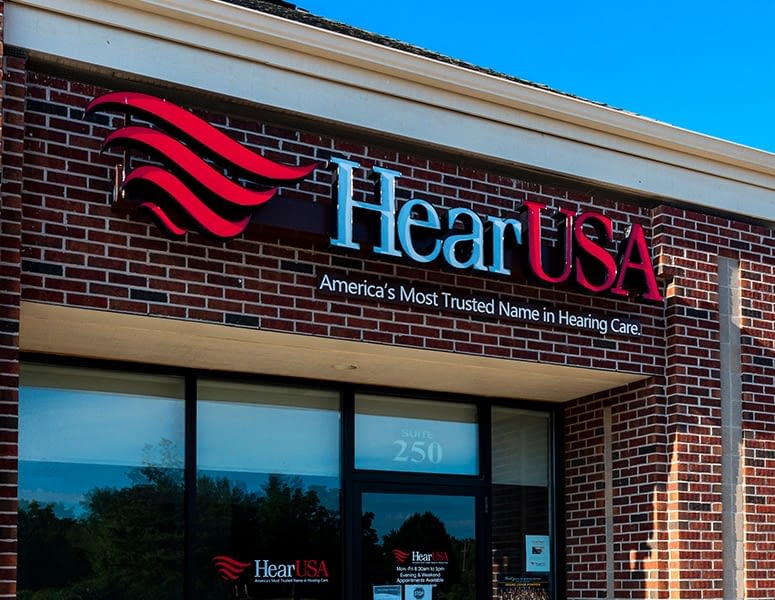 See how we helped HearUSA understand their current markets better, empowering them to focus their efforts on the best new real estate opportunities. Read the case study.
Manage your entire real estate pipeline
At any given time, you likely have new sites you're investigating, stores you're considering closing or relocating, locations that need to be renewed, and leases that are in various stages of negotiations. There are a lot of moving parts in your portfolio. No matter how many sites you have or deals you're pursuing, you don't want to let any of them fall through the cracks or get stuck in a bottleneck.
Tango Transactions helps you manage your entire pipeline with maps, dashboards, and reports. As you analyze sites using our geographic information systems (GIS) tools, you'll see them in relation to every other location you have in development. You can also generate reports to see all the locations that require a particular action or that have reached a certain stage of the store lifecycle.
For example, you may want to see all the leases that are up for renewal this year, all of the stores you need to relocate, or locations that are still under construction. Or perhaps you want to see your pipeline by state: where have you identified the most potential sites, and how does that align with your strategy?
Generating reports also lets you see where your pipeline may be thin. Do you have enough sites under development? How quickly does your organization move through various stages, on average? Is your portfolio growing at the pace you intended? Without real estate transaction management software, staying on top of this pipeline is cumbersome, if not impossible.
Improve lease negotiations
Imagine you're trying to buy a used car from a stranger. You don't know if it runs, or if it can handle your daily commute. But when the owner tells you about the car, they seem to know what they're talking about. So you pay the full asking price.
That may seem ridiculous, but retailers frequently enter negotiations with landlords with asymmetric information. The landlord has more context, and therefore, more control. So the retailer overpays, or doesn't get the terms they want.
Whether you're diving into the renewal process or starting a conversation about a brand new site, in negotiations, better information can give you the upper hand. Tango's real estate transaction management solution sets you up for success by giving you detailed insights into similar sites in your portfolio as well as local data that can affect the price you pay.
You'll have the data to talk about your typical lease and facilities maintenance expenses, average timelines for various steps, and even favorable terms this landlord has agreed to in the past (or which other landlords have provided for similar sites). So, for example, you might be able to leverage information from other locations to eliminate shared infrastructure from potential common area maintenance (CAM) charges. Tango also keeps all your landlord communications in one place, so you'll always be ready to pick up where you left off and keep the process moving.
Never bought real estate in the area before? No problem. Tango equips you with local insights like drive times, crime rates, labor pools, local market prices, education, and more. We'll help you decide what a site is really worth and recognize bad deals, whether you're looking at sites in a new city, state, or country.
When you know the terms and outcomes you need, costs for comparable sites, and the local information that matters, you enter negotiations with more leverage and more options.
Standardize real estate transactions
Every site is a little different. But you still need a repeatable process. As your business and portfolio grow in scale, standardization becomes essential to keeping costs low, eliminating mistakes, and consistently getting the outcomes that benefit you most.
Especially in large organizations with locations in multiple countries, it's not uncommon for teams and departments to develop their own processes for navigating deals. They may purchase their own external datasets or use different point solutions. There's no universal approach to transactions, making it difficult to secure the right outcomes and replicate success in new markets. You might even find individuals using Excel to organize information that other stakeholders need to access, analyze, and act upon. This runs the risk that decisions will be made based on outdated information, or that individual employees become bottlenecks (because they're the only ones who can find and navigate their spreadsheets).
Tango Transactions helps standardize transactions in a few key ways. Using a combination of site selection criteria you create and internal and external datasets, our software helps you develop repeatable processes for evaluating sites. For every transaction, your team will have the pro forma analysis they need to accurately compare opportunities.
With a single click, you can create "transaction packages" that bundle together all the documents and transaction data associated with an individual transaction, so details don't get buried, and everyone can find the forms and information they need.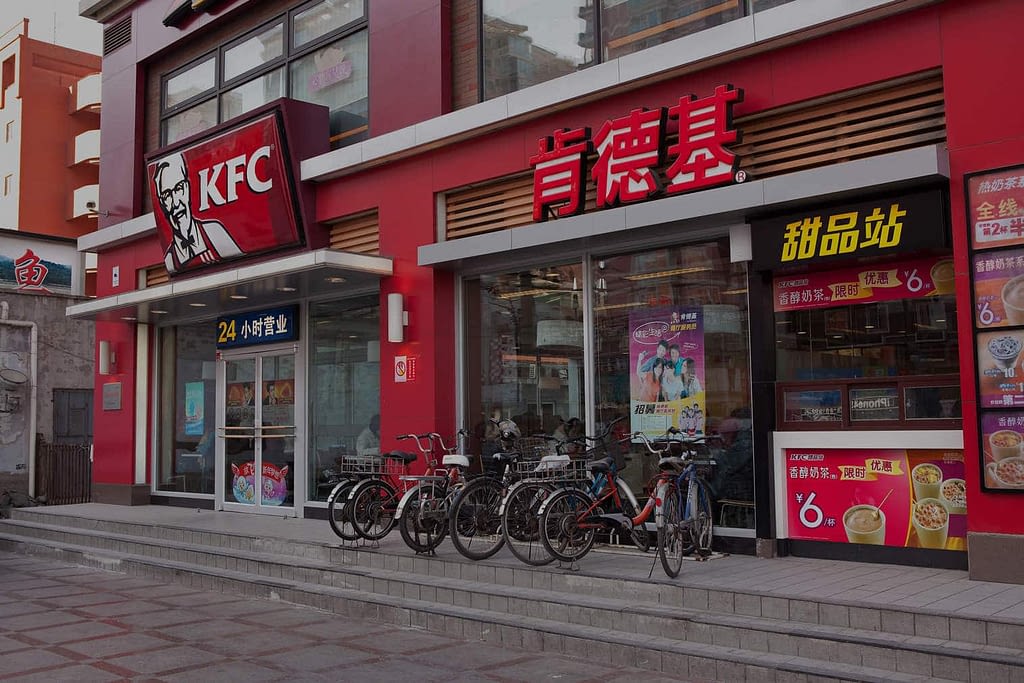 See how we help Yum! Brands manage real estate transactions and unify their processes in international markets with a single scalable solution. Read the case study.
Close deals faster
Seizing opportunities quickly and having your documents in order can mean the difference between getting the site you want and watching a competitor build the store you'd envisioned. Move fast enough, and you can even scoop up the best opportunities before competitors are even aware they exist.
Tango's real estate transaction software helps you identify opportunities faster by showing you sites that meet your real estate goals, then giving you tools to accurately measure each sites' potential. Then, as you home in on the sites you want, Tango streamlines the processes you use to move them through the pipeline. And by ensuring that each transaction's documents and data stay together every step of the way, stakeholders get up to speed faster so deals keep progressing.
With real-time visibility into the status of your transactions, you'll also see when it's time to follow up on a deal that's stalled, as well as where (or with whom) it's hit a dead end.
Collaborate with every stakeholder
For a single deal, you may have numerous ongoing conversations with team members, vendors, and real estate brokers. As transactions change hands and move through the pipeline, redundant conversations and information requests can quickly bog down the process. That's why Tango Transactions documents these interactions and keeps them in one place, so everyone has access to what's already been discussed and find and review relevant data.
Tango also integrates with your other location planning and development tools, such as your lease accounting software and capital program management system, so everyone stays up-to-date on a transaction's status, regardless of how regularly they use Tango Transactions.
Leverage real estate reports
Suppose you have tens of thousands of locations around the world, plus thousands more potential sites you've identified. The sheer volume of information you collect could make it extremely difficult for strategists and decision makers to get the precise data they need. Especially if that information lives in Excel spreadsheets or multiple software programs that don't integrate.
Tango's reporting capabilities empower you to easily find and share the information that matters. You can generate reports with market insights, track key performance indicators, and analyze real estate portfolio metrics. As brokers share opportunities, you can compare them side-by-side using comprehensive criteria. With templated reports like transaction plans, transaction request details, and bid overviews, you can ensure that management will have the high-level information they need to approve deals and make informed decisions.
Scale up your real estate transaction management
Improving the way you analyze and execute real estate transactions has massive implications for your business. With Tango Transactions, you'll be equipped to find better sites, close deals faster, and learn more from your real estate portfolio—giving you a significant competitive advantage.
Want to see Tango Transactions for yourself?