Space Management Software for Enterprises
The workplace is changing. The way companies and employees use office space will never be the same. The optimal use of the space you have is paramount, as it is typically one of the largest expense items in your operating budget. Managing the hybrid workplace requires a dynamic solution that engages employees, while protecting your bottom line by ensuring optimal space utilization in the new normal.
Space Management Software for Enterprises
Tango's advanced space management software provides visibility into space utilization across your entire real estate portfolio. Tango Space equips you to improve space optimization, reduce occupancy costs, increase employee satisfaction and productivity, and forecast future space needs. Enterprises around the world use our space planning software to streamline space allocation, plan their moves, analyze floor plans, and test potential scenarios.
Key Space Management Software Features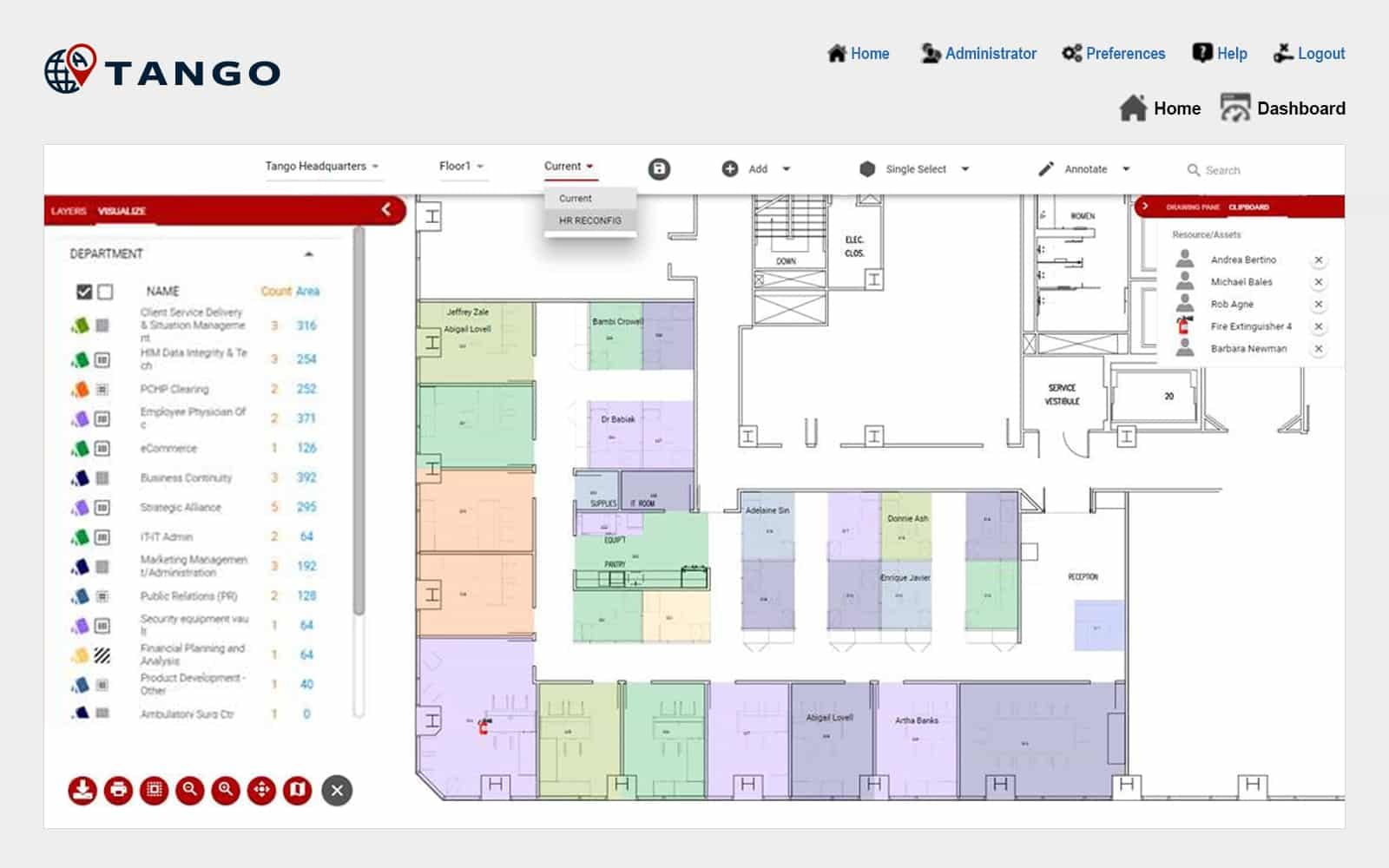 See what our space management software can do for your organization