Facility Maintenance Software for Enterprises
Your locations are your lifeblood, so start acting like they are. Cut maintenance costs by up to 15% and extend asset lifecycles while keeping employees and customers safe. Prevent when possible and fix quickly when not, with advanced scheduling, resource management, asset analytics, and decision support tools management.
Enterprise-Grade Facility Maintenance Software
Tango's facility maintenance software simplifies service requests and intelligently routes work orders, ensuring you can rapidly repair or replace equipment. Tango streamlines preventive maintenance to reduce costs and extend the lifespan of your assets. To help you avoid overpaying, our facility maintenance software pulls in relevant information about landlord and tenant responsibilities, equipment warranties, budgets, historical asset data, and more.
Key Facility Management Software Features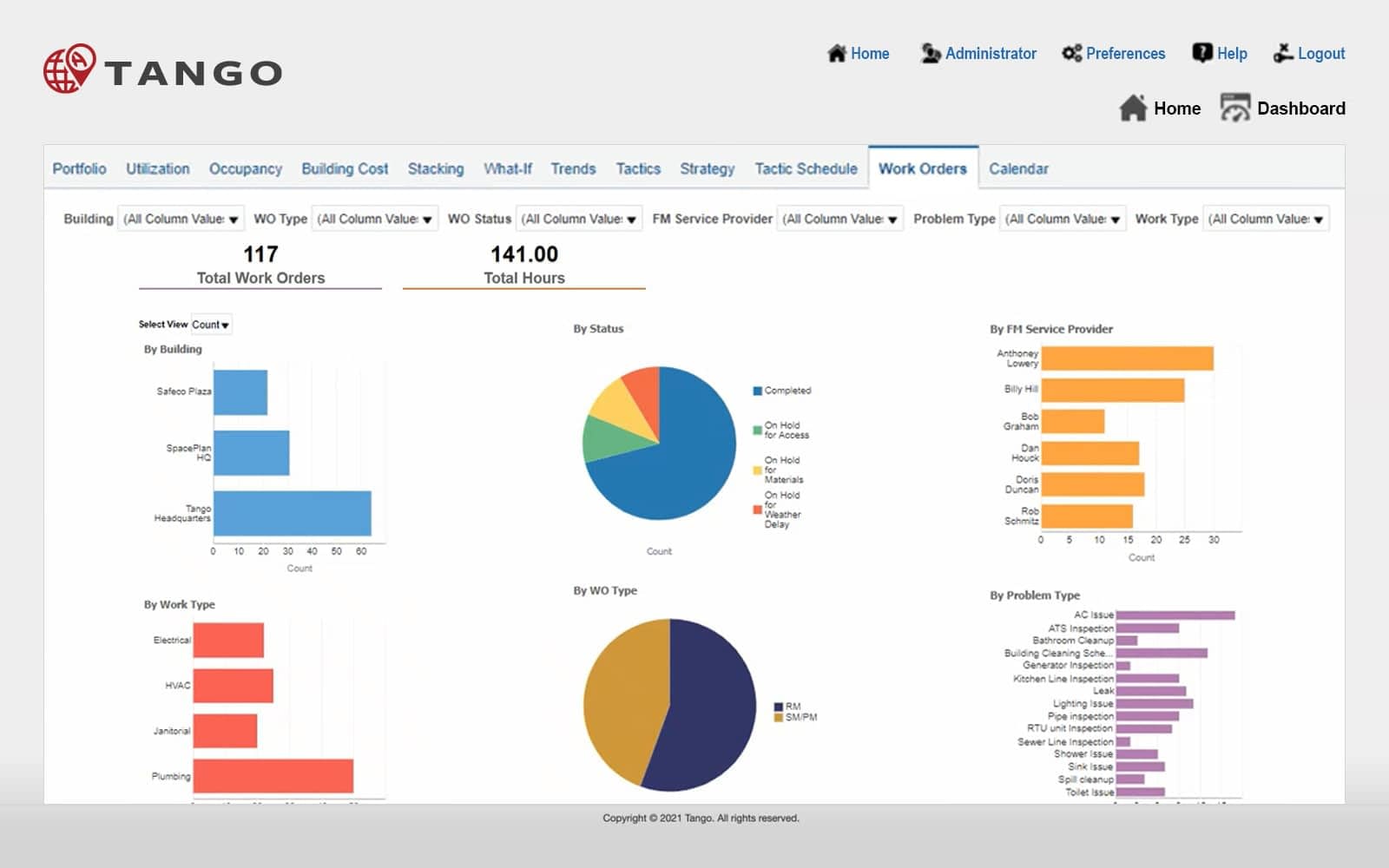 See what our facility management software can do for your organization.