As your restaurant business expands, market analysis is critical to ensuring you select the best possible sites for your new locations and optimize your real estate portfolio. While it might be nice to imagine that you can simply find a good opportunity and seize it, this will rarely lead your business to the best opportunities, and it isn't effective at scale.
Restaurant market analysis uses established criteria to evaluate, compare, and prioritize opportunities to open, close, or consolidate restaurant locations. With effective analysis, you can select the sites that best align with your location strategy and have the most significant impact on your bottom line. The challenge is knowing what to analyze and how to do it.
Keys to restaurant market analysis
There are so many different criteria you could use to analyze a potential market and evaluate the best opportunities that it's easy to miss the most important factors. If you want to accurately compare your options, here's what your analysis needs to involve.
1. Find your customers (and more people like them)
Your customer data plays a critical role in your restaurant market analysis—but not on its own. Depending on the depth of your data, you may be able to identify demographic trends like where your customers live, age ranges, or the characteristics they share. But you're not just trying to establish more locations in the areas your customers spend time. You're trying to find more customers. And that's where you'll need to combine your customer data with additional sources.
Restaurant enterprises like Yum! Brands and franchises like Wendy's use Tango's Predictive Analytics and Transactions tools to apply their customer data to local demographics, empowering them to identify trade areas with populations that match their best customers. As they compare potential sites, they can overlay this data on maps to zero in on the best opportunities.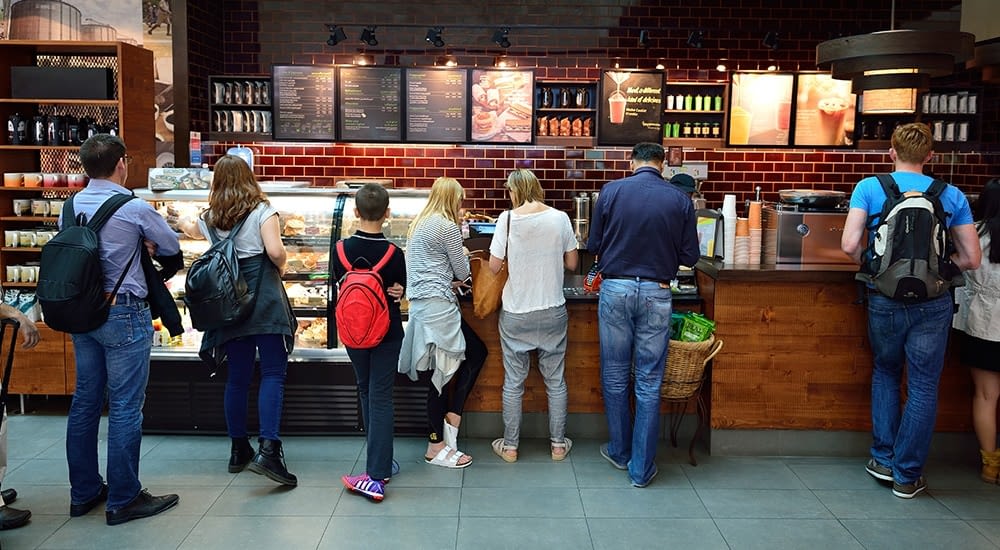 2. Score each site's accessibility and visibility
When you analyze a market for a restaurant location, you don't just want to look at who's in the trade area—you need to find the sites that can actually tap into that market. Just because a location is near plenty of people in your target demographic doesn't mean they'll see it regularly or be able to find parking. You want people to see your restaurant every time they go to work or school, run errands, and go about their day. When your building is visible, it is a constant advertisement for your business.
So, is that site visible from main streets? Intersections? Where is visibility blocked? How do people access your restaurant? Do you share parking with other businesses? What's your shared capacity, and how much do your neighbors use? Will a handful of customers make the traffic flow feel congested?
As you compare opportunities, visibility and accessibility need to impact on your restaurant market analysis because they will have an impact on your ability to reach your identified market.
3. Analyze traffic patterns
Without traffic flow data, your restaurant market analysis won't actually show you where the real opportunities are. Whether your peak business hours are during breakfast, lunch, dinner, late night, or another window, you want to identify where your target demographics are most concentrated during that time.
Tango Predictive Analytics and Tango Transactions lets you overlay traffic flow data on a map of your trade area and see how the patterns change throughout the day. Where does your target market work, live, and spend their time? And which sites are closest to them during peak hours?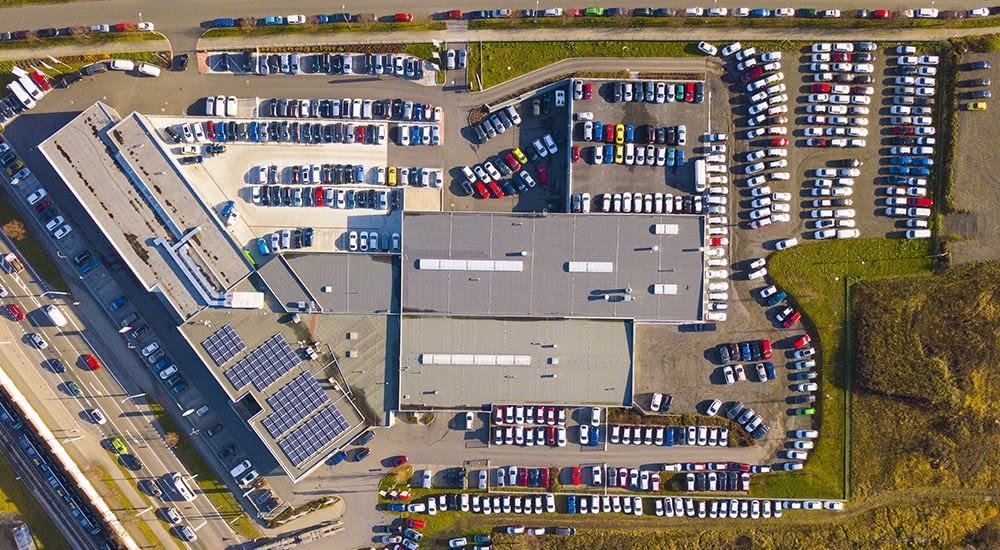 4. Map points of interest
Natural traffic flows aren't the only thing influencing a site's ability to capitalize on a market. You want your restaurant to be near other spaces, activities, and buildings that already attract your customers. These could be broadly appealing points of interest like a public park, event center, movie theater, or school. Or, depending on who you're trying to reach, you may have demographic-specific points of interest, like a skate park, daycare center, or yoga studio.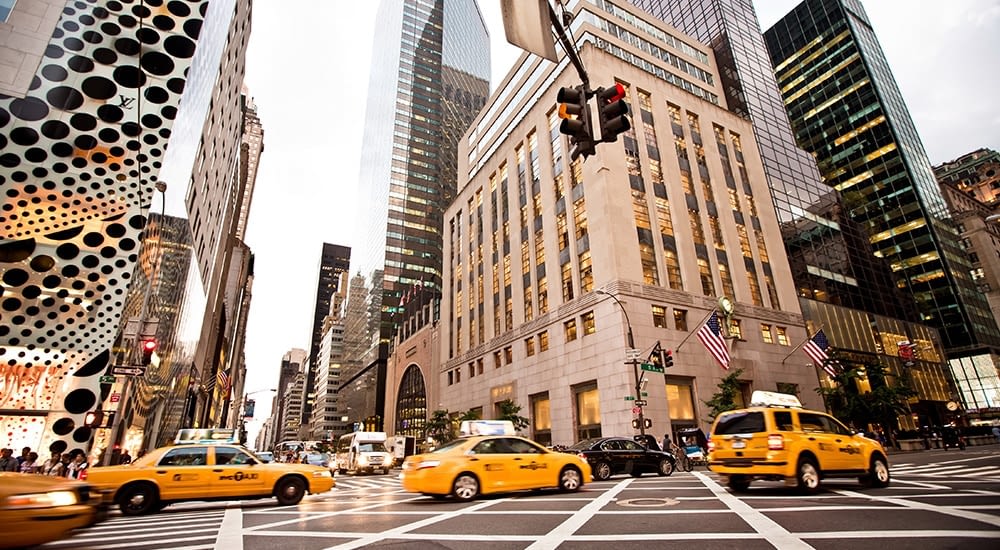 Looking at your best performing locations, you may be able to identify complementary businesses they tend to have nearby. These are also worth mapping and could represent important considerations in your restaurant market analysis.
5. Assess overlap with competitors
The more crowded a market is, the harder it will be for a new restaurant to secure market share. More nearby competitors don't automatically make one market less valuable than another. In some cases, this can serve as validation of the opportunity the market presents. However, the total potential opportunity is smaller than the raw demographic data would indicate because you're not the only one pursuing it.
The challenge this presents for restaurant market analysis is mapping out each store's serviceable area and identifying the overlap. Here it's helpful to look at traffic patterns, demographic data, and mobile data on a map, so you can see how your target demographic moves in and out of the serviceable areas.
You might, for example, find that some sites are better positioned to reach the right people during breakfast, lunch, or dinner hours than a competitor who used other criteria to choose their site. Multiple businesses can conduct restaurant market analysis on the same trade area and come to different conclusions about the best location. This may come down to the sites available when the analysis was conducted, changes to the trade area, business goals and priorities, or simply better tools and data.
6. Forecast potential sales
Once you've accounted for all of the factors that could impact your success or failure in a market, you're ready for the most important step in restaurant market analysis: sales forecasting. Getting this right is absolutely critical, but it's also notoriously difficult. Overlook a variable, and you could severely over or underestimate an opportunity.
Having the right software is paramount here. Using machine learning and artificial intelligence to analyze your portfolio and weigh the impact of various criteria (including those we've discussed), predictive analytics software can generate sales forecasts to help you estimate the opportunity a site presents. But even reputable predictive analytics and site selection software can have uncomfortably high margins of error.
Tango Predictive Analytics enables you to create the most detailed possible site models and input all of the variables that impact sales, so you can create more accurate comparisons between your existing locations and a potential site, and ultimately generate more accurate sales forecasts.
7. Build a prioritized list
Restaurant market analysis shouldn't just lead you to a single real estate decision—it should set you up for a series of strategic transactions. You can't pursue every opportunity available to you, so it's important that your analysis results in a prioritized list based on each opportunity's alignment with your business goals and potential sales. You want to make the right real estate moves in the right sequence.
Start your restaurant market analysis with Tango Predictive Analytics
Many of the US's leading restaurant enterprises trust Tango to help them analyze markets and select the best locations. With Predictive Analytics, you can build highly detailed site models and explore opportunities by combining your internal data with additional sources like mobile data and local demographics. Using these models, you can accurately forecast performance and compare the markets and sites you've analyzed.

Want to see how it works?

Schedule a demo of Tango Predictive Analytics today.